What's the secret to attracting new clients?
How can you make your salon stand out or showcase your skills as a makeup artist or hairstylist?
Answer: It's all about showcasing your work. Putting a professional portfolio on your website encourages potential clients to browse the images and imagine what you could do for them.
How do you build a site that highlights your best work? My friends over at @Bluchic have the answer with their newest WordPress theme: ChicGlow.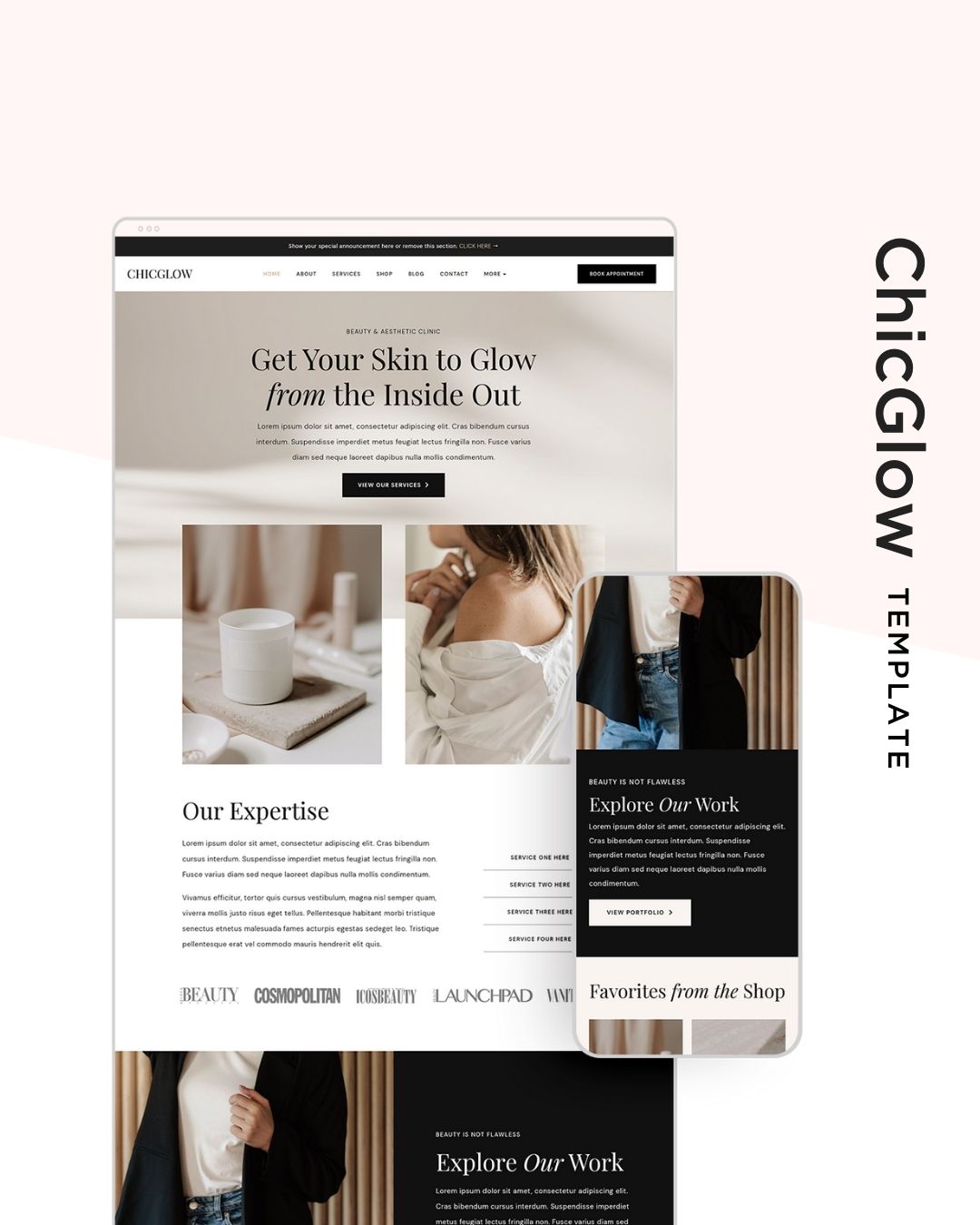 Why is ChicGlow the perfect option for beauty professionals? It's
Refined
Easy to navigate
Strategically designed
Customizable
Budget-friendly
With its sleek aesthetics, ChicGlow is the perfect backdrop to make your work shine.
See a full demo of ChicGlow and get 20% off right now!
ChicGlow is an Elementor WordPress theme that combines strategic design with easy navigation to showcase services and portfolios. Makeup artists, nail artists, hairstylists, salons, skincare business. Dates: October 24 through October 30, 2023.
---
Get your gifts ready?
WordPress Themes for Female Entrepreneurs | Canva Social Media Templates | ChicSpark Theme