Taal Volcano and Lake Boat Sightseeing Tour
See the Philippines most active Volcano on a boat trip around the lake with transportation from Manila. Take a motorized boat across Taal Lake for up-close views of the steaming volcano near Tagaytay.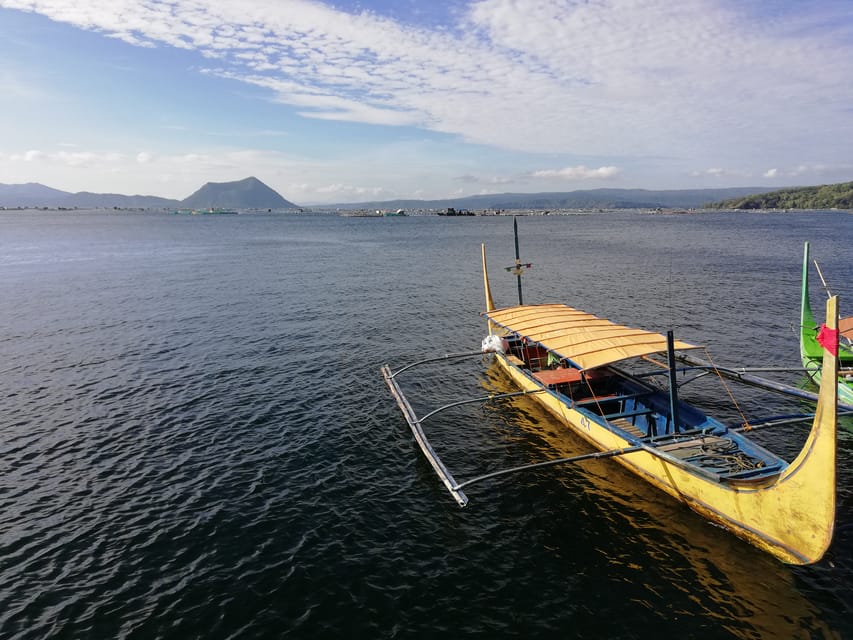 Take a tour of the famous Taal Volcano on a boat ride around Taal Lake. Enjoy pickup and drop-off at your hotel in Manila, learn about the history of the volcano, including the devastating 2020 eruption, and admire the impressive natural beauty of the area.
Start with a pickup from your hotel before driving to the Taal Volcano ridge in Tagaytay City. Hear about the 2020 eruption which emitted ashes reaching all the way to Manila, and during which 150,000 people had to flee. Since this event, Taal is considered the country's most active complex volcano.
See the steaming volcano up close from your boat, and take in dramatic views of Taal Lake and Volcano Island from the ridges of Tagaytay City before going back to your hotel.